Makar Sankranti 2021
Makar Sankranti 2021 :  is one of the 12 Sankranti (or Sankranthi) days that are a part of the Hindu calendar.
Why is Makar Sankranti Celebrated ? Makar Sankranti marks the first day of the sun's transition into the sun sign Capricorn or Makara in Hindi. The festival is observed each year and is dedicated to the Sun God. The twelve Sankranti days in a year are divided into four main categories — Ayan, Vishuva, Vishnupadi and Shadhitimukhi Sankranti. Among all the 12 Sankranti says, 'Makar Sankranti' is the most promising one and it is celebrated all over India.
When is Makar Sankranti 2021 ?
Markar Sankranti 2021 is on 14th January 2021 Thursday.
Makar Sankrati 2021 Shubh Muhurat – Makar Sankranti Kab Hai?
Makara Sankranti Punya Kala – 08:30 

AM

 

to 

05:46 

PM –

Duration – 09 

Hours

 16 

Mins
Makara Sankranti Maha Punya Kala – 08:30 

AM

 

to 

10:15 

AM –

Duration – 01 

Hour

 45 

Mins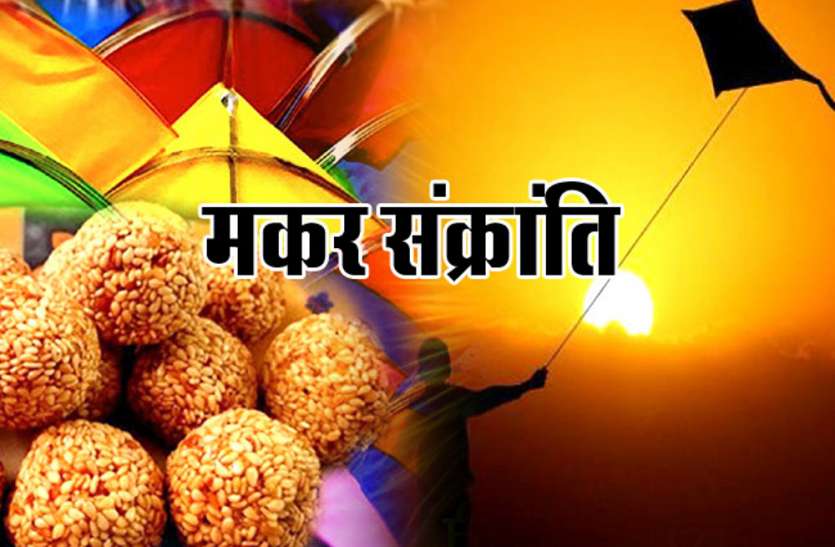 Makar Sankranti names in different states in India
It is known by different names and celebrated with different customs in different Indian states and South Asian countries:
Suggi Habba, Makara Sankramana, Makara Sankranti : Karnataka, Andhra Pradesh, Madhya Pradesh Telangana
Makara Sankranti or Makara Mela and Makara Chaula : Odisha
Makara Sankranti or Makaravilakku and Makara Jyothi : Kerala
Makara Sankranti or Til Sankrant : Bihar
Makar Sankranti, Maghi Sankrant, Haldi Kumkum or Sankranti : Maharashtra, Goa, Nepal
Thai Pongal or Uzhavar Thirunal: Tamil Nadu, Sri Lanka, Singapore, Malaysia
Uttarayan: Gujarat
Maghi: Haryana, Himachal Pradesh and Punjab
Magh Bihu or Bhogali Bihu: Assam
Shishur Saenkraat: Kashmir Valley
Sakraat or Khichdi: Uttar Pradesh and western Bihar
Poush Sangkranti: West Bengal, Bangladesh
Tila Sakrait: Mithila
Tirmoori: Pakistan
In most regions of India, Sankranti festivities last for two to four days of which each day is celebrated with distinct names and rituals.
Day 1 – Maghi (preceded by Lohri), Bhogi Panduga
Day 2 – Makar Sankranti, Pongal, Pedda Panduga, Uttarayana, Magh Bihu
Day 3 – Mattu Pongal, Kanuma Panduga
Day 4 – Kaanum Pongal, Mukkanuma
List of Sankranti 2021
Tithi
Date
Sankranti January 2021
14 January
Makar Sankranti
(Thursday)
Sankranti February 2021
12 February
Kumbha Sankranti
(Friday)
Sankranti March 2021
14 March
Meena Sankranti
(Sunday)
Sankranti April 2021
14 April
Mesha Sankranti
(Wednesday)
Sankranti May 2021
14 May
Vrishabha Sankranti
(Friday)
Sankranti June 2021
15 June
Mithuna Sankranti
(Tuesday)
Sankranti July 2021
16 July
Karka Sankranti
(Friday)
Sankranti August 2021
17 August
Simha Sankranti
(Tuesday)
Sankranti September 2021
17 September
Kanya Sankranti
(Friday)
Sankranti October 2021
17 October
Tula Sankranti
(Sunday)
Sankranti November 2021
16 November
Vrischika Sankranti
(Tuesday)
Sankranti December 2021
16 December
Dhanu Sankranti
(Thursday)